This is just a quick little post about some great deals I noticed going on! I didn't want my fellow beauty lovers to miss out!
1. Bath & Body Works
is giving away their newest Fall fragrance, Amber blush before it hits stores this weekend only! It's a .25 oz mini Eau De Toilette spray bottle, a $7.50 value! Simply "like"
Bath & Body Works on Facebook
and either print the image or save it to your phone and show it in stores, now through September 9th! I'll post the image below to help you out, but you can click the link of "Bath & Body Works on Facebook and it will take you right to their page for more info.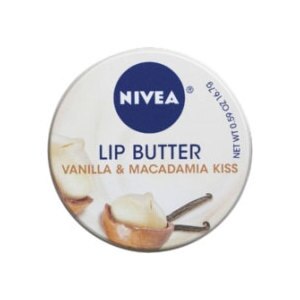 2. CVS
has an amazing sale on
Nivea lip butters
! These are by far my favorite night time lip treatment for hydrating your lips and eliminating dry flakiness! They come in little tins in Smooth Kiss (unscented), Vanilla & Macadamia Kiss (my fave!), Raspberry Rose Kiss, and Caramel Cream Kiss (my second fave)! Now these range in price but typically run $3.59 to $3.99 per tin. CVS has an upcoming sale starting Sunday of 3 Nivea Lip Butters for $6, making them $2.00 each! And on top of that, if you spend $10 on Nivea products, you get $3 ExtraBucks back when you use your CVS card! You can stock up for yourself or get some super early stocking stuffers or birthday party favors and by 6 lip butters for $12.00, earning you $3.00 in ExtraBucks to use on your next purchase. With those $3 free extrabucks back, your Nivea purchase is basically $9.00 for 6 lip butters, which would typically run you $21.54 at the low end and $23.94 on average. Super steal!