Hey loves! Here's the second post, Monday's post, for this month's week of beauty! Today, being Monday, is MASCARA MONDAY! One Monday a month I will review a mascara that I love and/or a mascara I didn't love all that much. Today, I will be reviewing the mascara I've been using lately and the one you've seen in all the pictures of looks I've taken lately. So here goes:
Mascara Mondays (#1 July 16, 2012)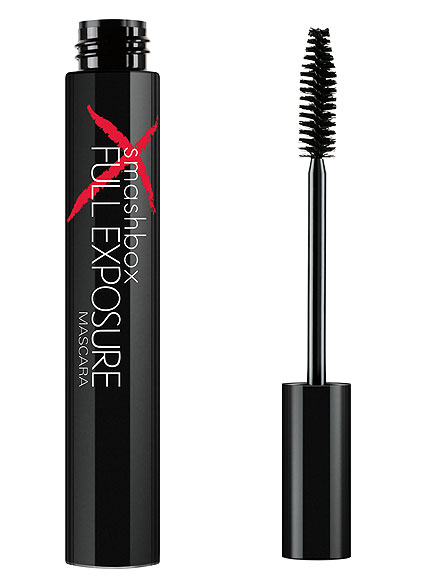 This first mascara I'm going to discuss is smashbox Full Exposure mascara in "Jet Black". I got this as part of a kit I purchased from the smashbox counter in Nordstrom.
PROS:
- The color lives up to its name. Its a true, genuine black color.
- The mascara really wraps around your lashes, coating them pretty well, adding both length and volume.
- The wand is fuller in comparison to some, but it's still easily usable and workable.
CONS:
- The mascara sometimes runs a little if you sweat, have watery eyes, or tear even, but it doesn't pour down your face. It gives that "raccoon eye" look.
- The mascara really requires an eye makeup remover to entirely remove it. Regular face wash or face makeup removers or makeup remover wipes don't work very well and you'll end up using a few wipes, leaving your eyes red and uncomfortable.
- While I got it as part of a kit that was a great deal, the mascara alone costs $19.00. In the world of department store mascaras, that's average to inexpensive. And while I love A LOT of department store makeup, certain things just aren't worth the money. I've found plenty of mascaras at the drug store for under $10.00 that work just as well and are even easier to remove; therefore, taking away the cost of an additional product: eye makeup remover.
- This mascara does provide a great look, but it takes multiple coats to get the right look. For me, I generally need about 3 coats to get the look I'm going for. However, it is a faster drying mascara and if you don't apply and reapply coats quickly, you'll end up applying wet mascara on top of dry mascara, which can cause flaking into your eye.
- The tip of the mascara wand gets smaller to help you reach the inner corner, which is great. However, the tip gathers clumps of the mascara so as you're applying the mascara to your lashes, you sometimes might find a little getting onto your brow bone if you're not careful.
Basically, the mascara certainly isn't bad, but for the price, I'd only use this if it comes in a kit or a free gift. There are plenty of other great mascaras out there, so check back for reviews and keep your eye out on the Facebook page when new posts are up. Also, don't forget that one week a month, there will be daily reviews or suggestions Sunday-Saturday with themed daily posts!
If you've tried this mascara and agree or even disagree, I'd love to hear your thoughts and opinions on it! Lots of love, gorgeous!